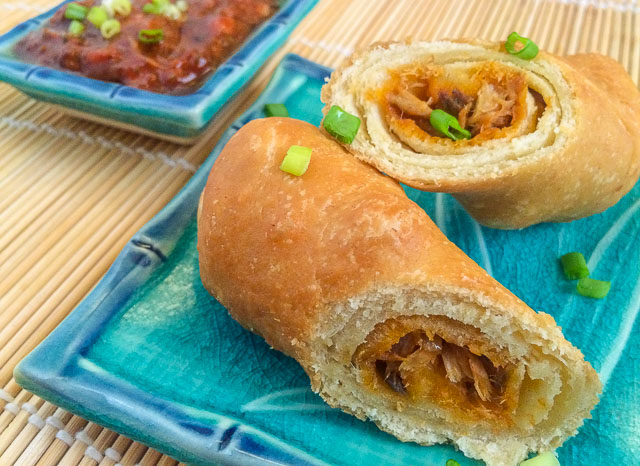 Fish roll is a popular snack in Nigeria that no one can resist. Delicious Nigerian Fish Roll is crispy, crusty, flavourful and filled with fish
INGREDIENTS
* Flour
* Sugar
* Salt
* Baking powder
* Butter
* Egg 
* Water
* Vegetable oil
* Onion
* Pepper
* Ginger
* curry
* seasoning cubes 
* Sardines
STEPS ON HOW TO MAKE YOUR FISH ROLL
1. In a clean bowl add your flour, sugar, salt, baking powder and stir together.
2. Then add your butter to the flour mix and add your egg and mix.
3. Add water and knead to get a smooth dough, then keep aside to rest for 10 minutes.
4. In making your fish roll fillings add vegetable in to a hot sauce pan, add your diced onion and pepper then stir.
Add ginger, curry, seasoning cubes stir then add your sardines stir to break your sardines into pieces.
5. Add water and salt, allow it to cook for few minutes. When your fillings is done,  allow it to cool for 5 minutes. 
6. Roll out your dough and cut it into square shapes, flatten and add your fish fillings then roll up your dough repeat same step for all the dough.
7. Put your vegetable oil and allow it to heat up, deep fry your fish roll  till golden brown. Your Nigerian fish roll is ready to be serve . It's usually a snack that's is serve at occasions . 
By: Firdausi Musa Dantsoho