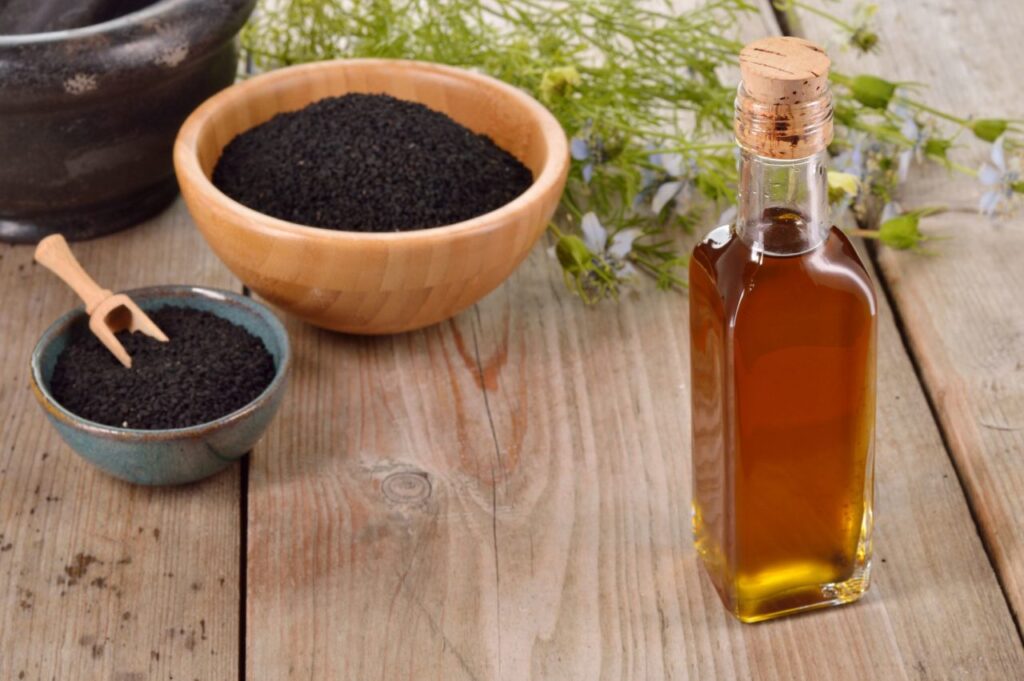 Black seed oil is high in antioxidants, it has several health benefits that includes treatment of skin conditions. It lowers cholesterol and blood sugar levels, it aids in weight loss and protects the brain health.
Black seed oil helps in reducing inflammation and eases the symptoms  in people with asthma because of the antioxidants and anti-inflammatory properties.
Black seed oil can help reduce high blood pressure to the bearest minimal; the antidiabetic properties in black seed oil helps improve blood glucose and insulin resistance.
Black seed oil is good for respiratory health and helps prevent damage to the liver. It can be added to smoothie or tea, apply black seed oil topically or get a skin product with black seed as star ingredients.
Safrat Gani