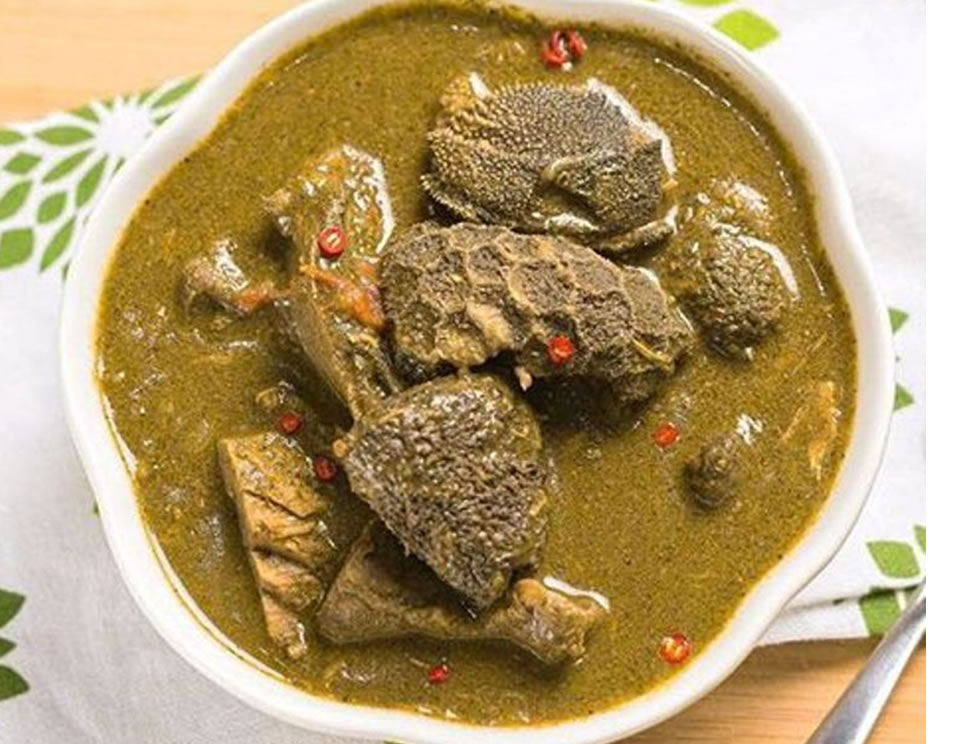 Although not all arewa men love miyan kuka, but it is one of the well-known and most sumptuous northern Nigeria soup loved by so many people, including people from other part of the country.
Miyan kuka also known as baobab soup, is a soup made from dry baobab leaves that has been grounded into powder.
Although it may seems simple to make but to make it testy and appealing you may need to apply some art of cooking. Be careful in selecting your ingredients as too much wrong ingredients can mess the test of the soup. Many ingredients can be added to miyan kuka but the perfect combination for great outcome is what we would teach you how to do today in this food small Conner.
So below are what we need and step by step on how to make miyan kuka.
       INGRDIENTS FOR MAKING MIYAN KUKA   
3 tablespoons kuka powder (dry baobab leaves powder)
1kg cow ribs (cut into pieces)
2 dry fish
2 cooking spoons red palm oil
2 tablespoons ground crayfish
2 flat round dawa dawa (locust beans)
Habanero pepper (attarugu)
1 onion
2 big seasoning cubes                                                                                                                                                              
Salt (to your taste)
Ginger paste
Garlic paste
Ground clove
Kanwa (potash)
METHOD FOR MAKING MIYAN KUKA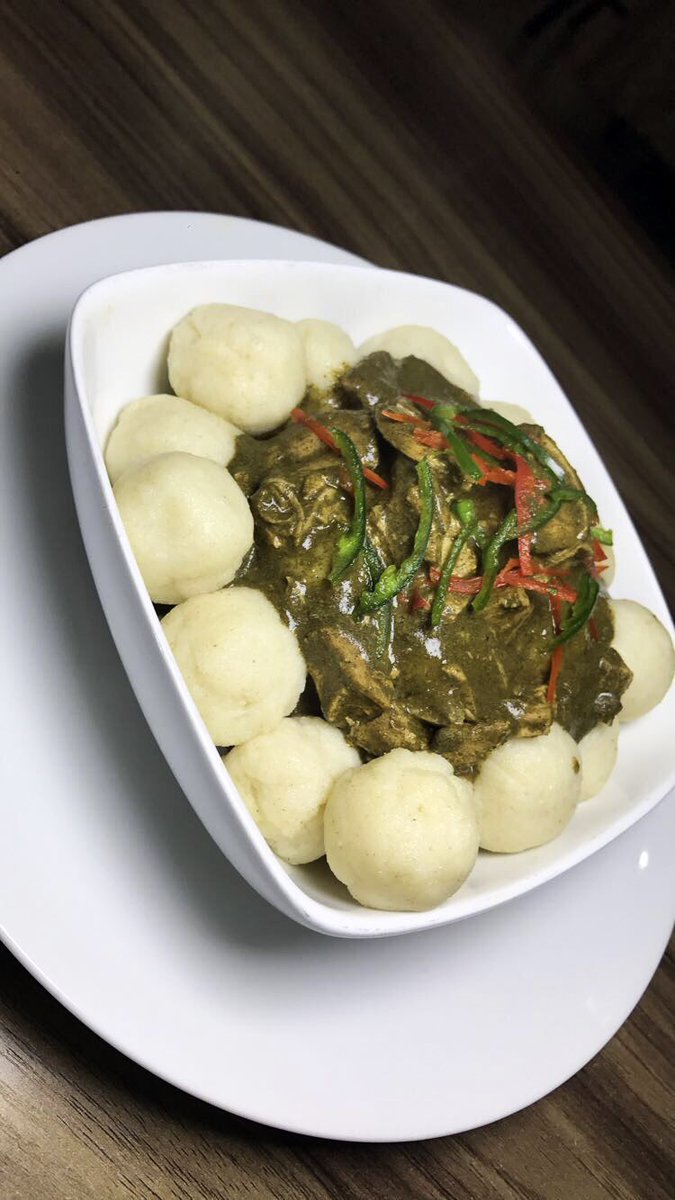 Add your red palm oil in a pot and allow it to heat up.
Then add in your onions, roughly blended pepper, crayfish, dawa dawa, ginger, cloves. Stir it very well and let it fry a little
Add the cow ribs, dry fish with the seasoning cubes and crayfish. Stir for a while then add water.
When the meat is done, take out the meat from the beef stock.
Put a little potash into your stock to make it free from lumps.
Add the kuka powder, spreading over the meat stock as you add. Then stir very well to ensure that you get a smooth mix without lumps.
put back your meat and dry fish.
Cover and cook for 5 minutes on medium heat, stirring it from time to time. 
Serve with semovita,tuwon shinkafa, tuwon masara,tuwon dawa enjoy.
BY: FIRDAUSI MUSA DANTSOHO