If you have been following the numerous weddings we featured in our magazine, you will notice that each bride comes with her own special style, or what you might call her own" Swag". Check out Stylish Tozali Brides and their breathtaking attires that majestically revealed how stylish and creative some brides can be.
Fatima Dangote: This beautiful bride is no doubt what I call wealth with simplicity. Fatima, the daughter of one of the richest man in Africa, Aliko Dangote, had the most stunning look during her wedding. She brought the most refreshing wedding trends. From Fatima's Kamu attire to her lovely and well-designed dinner dress were so captivating. What do you expect, when the famous and stylist guru, Jerry Swanky, dresses you up on your big day? Wow……. Fatima left everyone in awe, her lovely makeup and smile further lightened her appearance.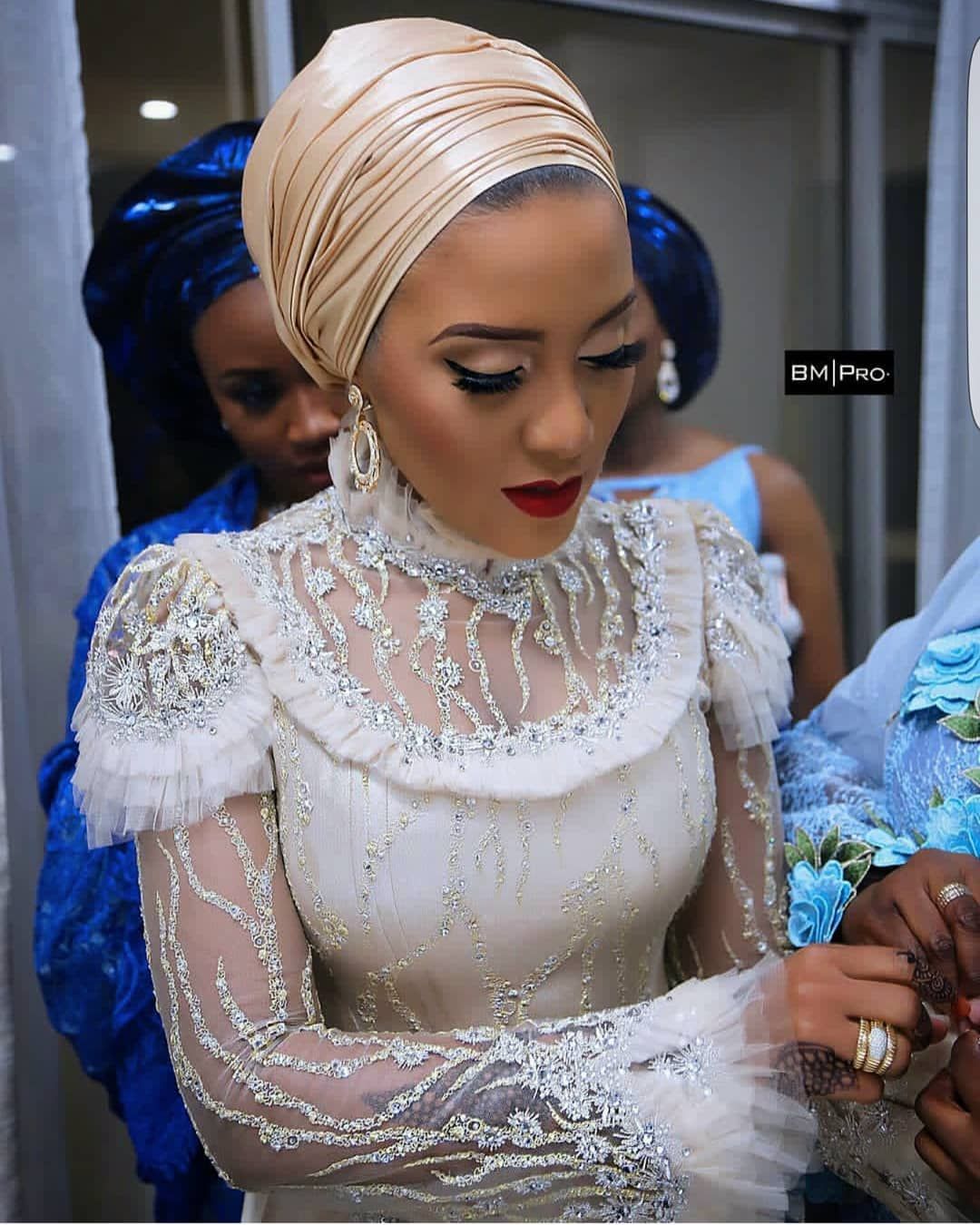 2.Munira Bashir Yuguda: Munira's complete look was taken to another level. The bride knows that, she was really looking beautiful and breathtaking, and she wasn't afraid to flaunt it. Every year, designers offer different styles in the A-line with an elegant waist belt silhouette. They add various decorative elements to the dress. This can be proven with the lovely attire Munira wore for her Kamu, wedding Fatiha and dinner. Her Dinner flow length gown had blings on it. She has a radiant smile and a beautiful posture. She stands out as one of the most stylish bride I have seen.
Sajida Buhari: Sky blue, they say, speaks the language of the ocean. This bride went ahead to choose sky blue for her Kamu/mother's night celebration, awesome pick, I must say. She definitely stands out as a stylish bride.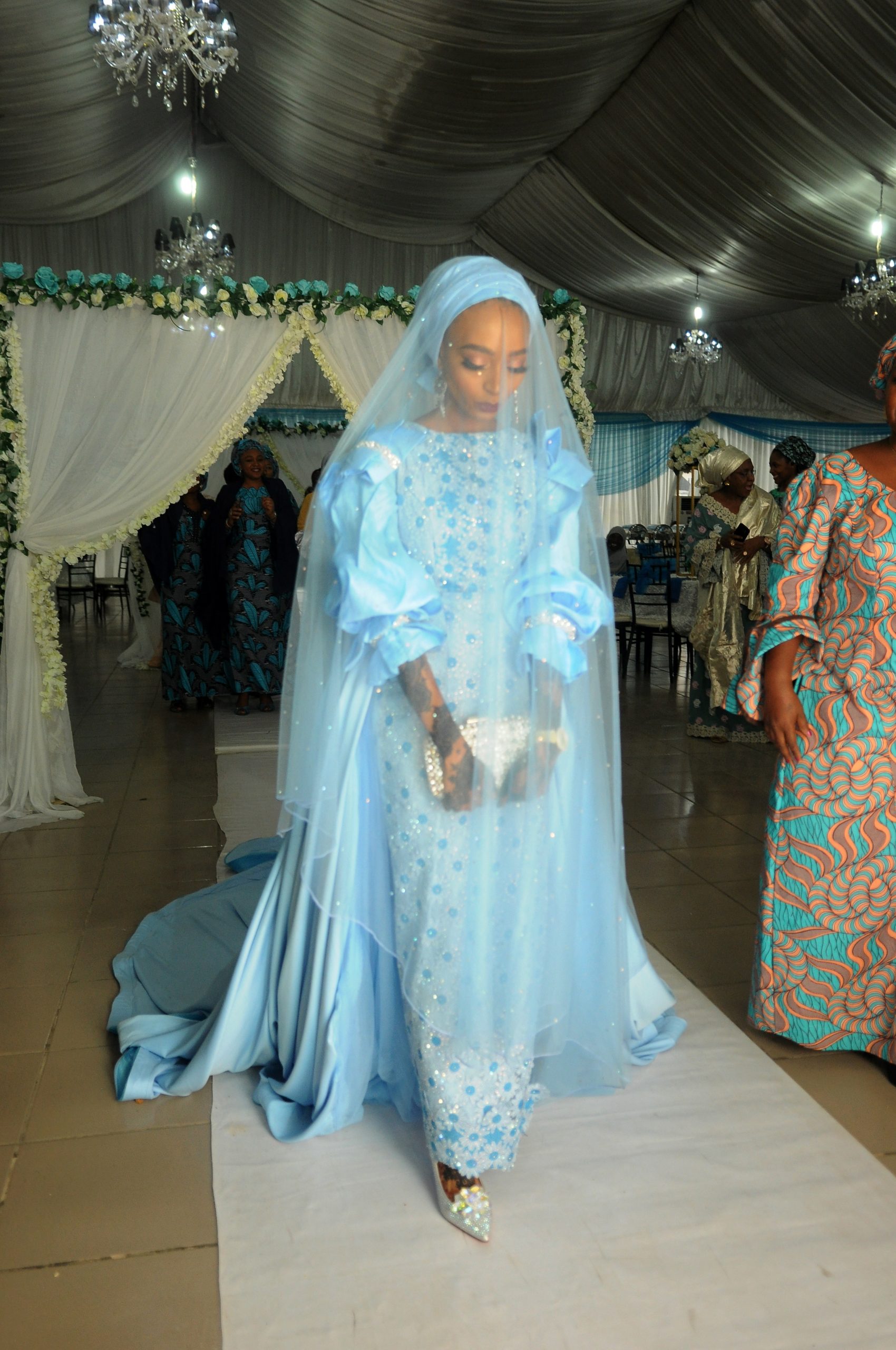 Aisha Farida Kwairanga: Peach and silver colour is, no doubt, a very captivating colour for a light skin bride. Aisha stole the whole show on her big day with her appearance. With her charming and beautiful smile, she lighted up the whole room with her astonishing look. Such a milky bride I have seen.
Anisa Dankwambo: She is tall, beautiful and petite. One of the most refreshing wedding trends is "simple" and this bride proved it. Also, this season, white and gold became good alternative, if you don't like pink, blue or the popular purple. Her fitted gown was decorated with fringes and one cannot help, but be left in awe of her lovely makeup and smile.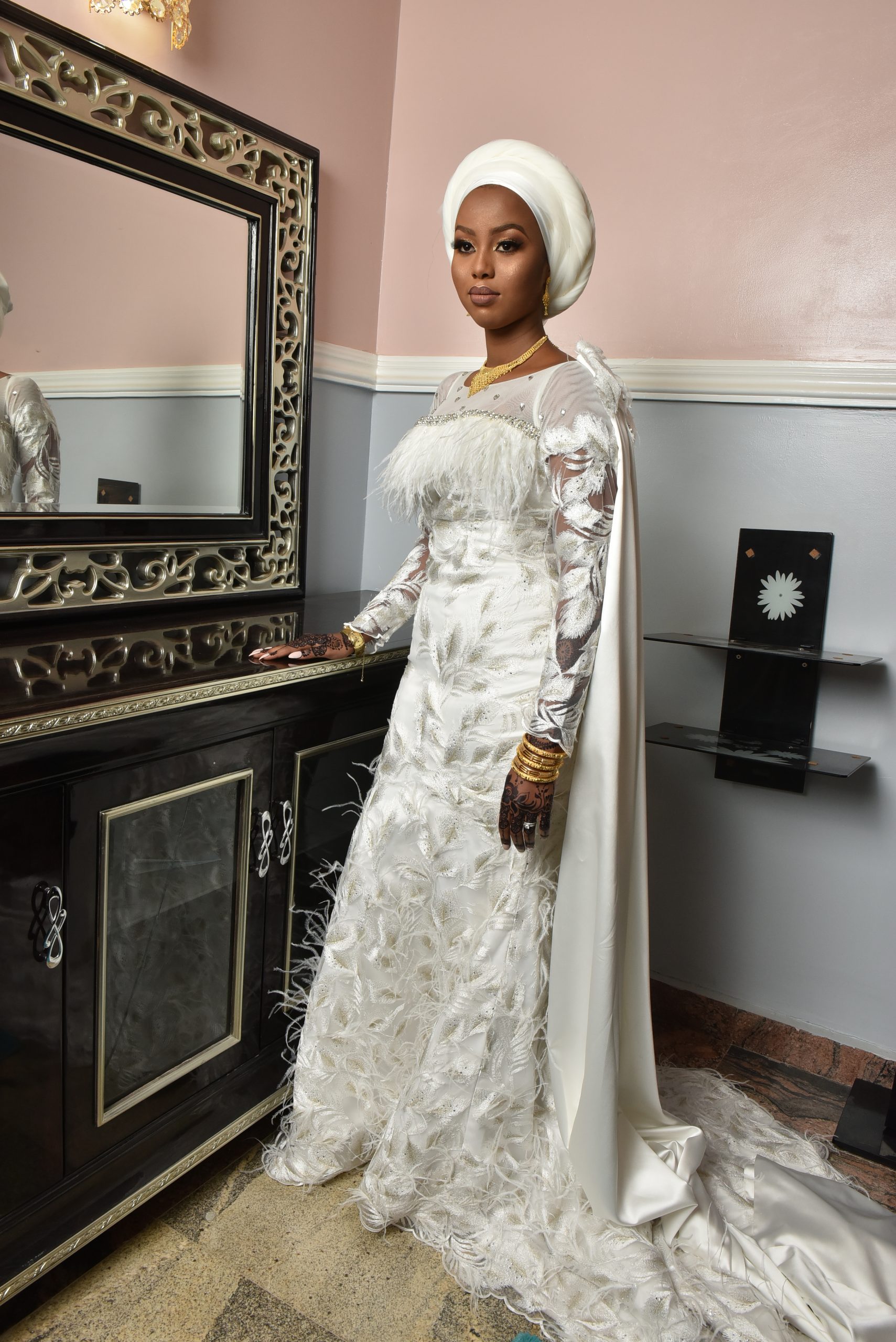 BY MAIMUNA BAGUDU