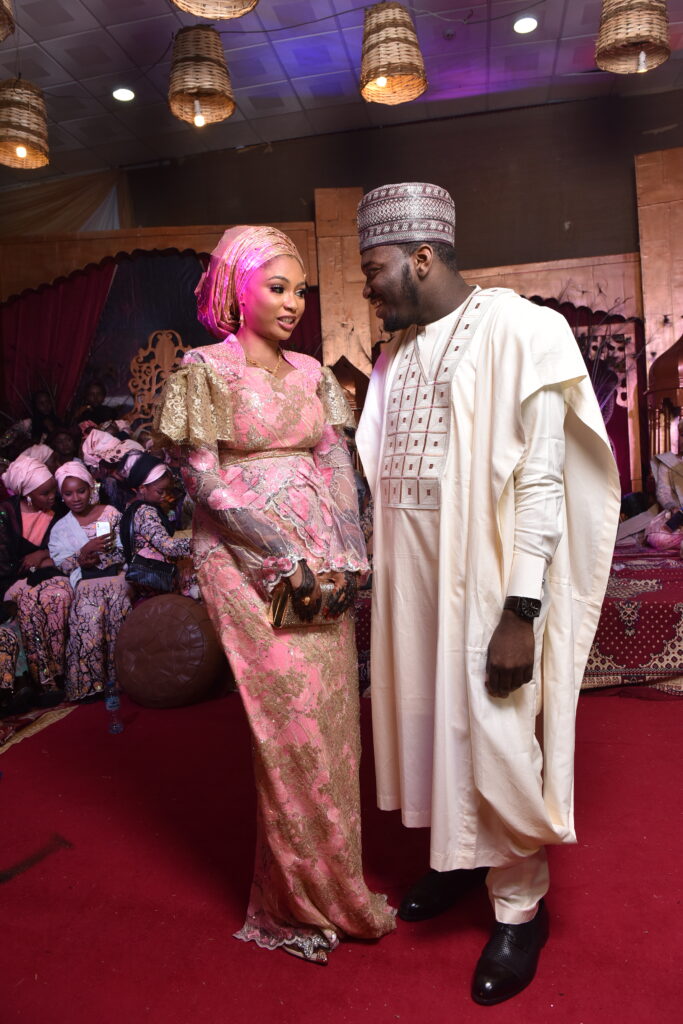 Love is a beautiful thing! Hummm – it was a colourful day for Arc. Misbahu Inuwa Yahaya, the son of His Excellency The Governor Of Gombe State, Alhaji Muhammad Inuwa Yahaya got hooked to the love of his life Barr. Amina popularly called Ameera Babayo, a lovely, beautiful and charming bride, took place at the Gombe Central Mosque which the Chief Imam Sheikh Barr. Ali Hammari presided.
His Royal Highness, The Emir of Gombe, Alhaji (Dr) Abubakar Shehu-Abubakar III (CFR) stood in as the groom's representative and Alhaji Kawu Adamu, Dan Malikin Gombe as the bride's waliy gave her hand with a blessed token, the sadaki (dowry) is every marriage ritual that gives the groom ownership of the bride…
The wedding fatiha was graced with dignitaries and top Government officials across the country in other to share in their joy.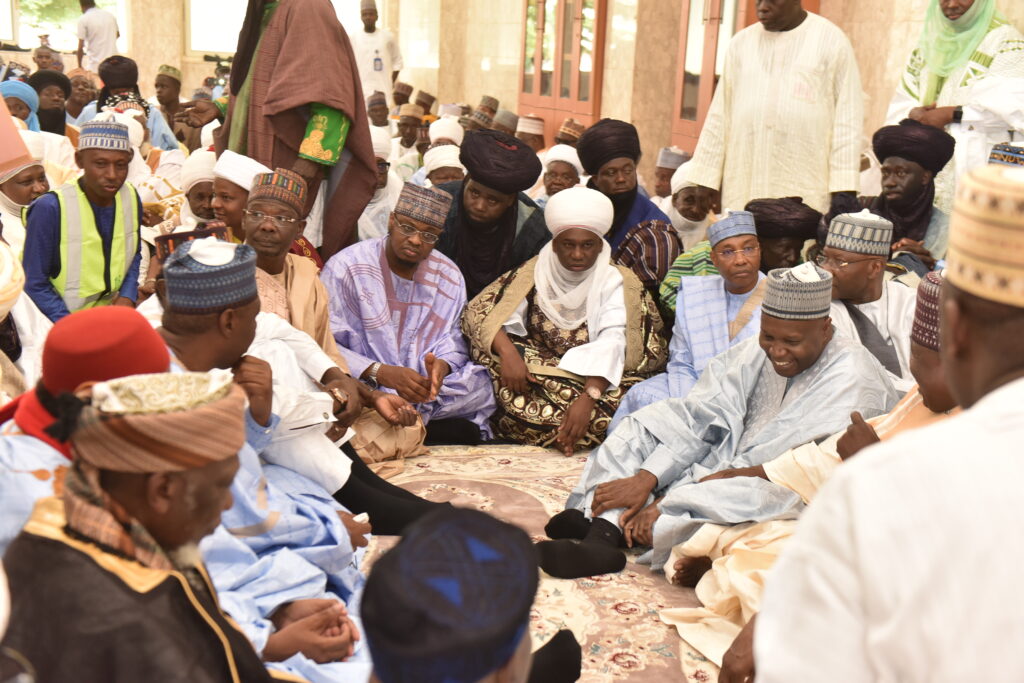 The celebration continued with henna party which was attended by brides friend's with a hashtag #miamiaffair22, we all know it was colourful, beautiful, elegant and classy.
Talking about fashion? It was FASHIONABLE!!! The bride was glittering in a fashionable outfit well tailored to perfection… Her friends stood out fantabulously! The ever charming bride looked stunning at the bridal shower – the Kamun Amarya and Sa Lalle which was done traditionally by Auntie's made everyone excited for the lovely day.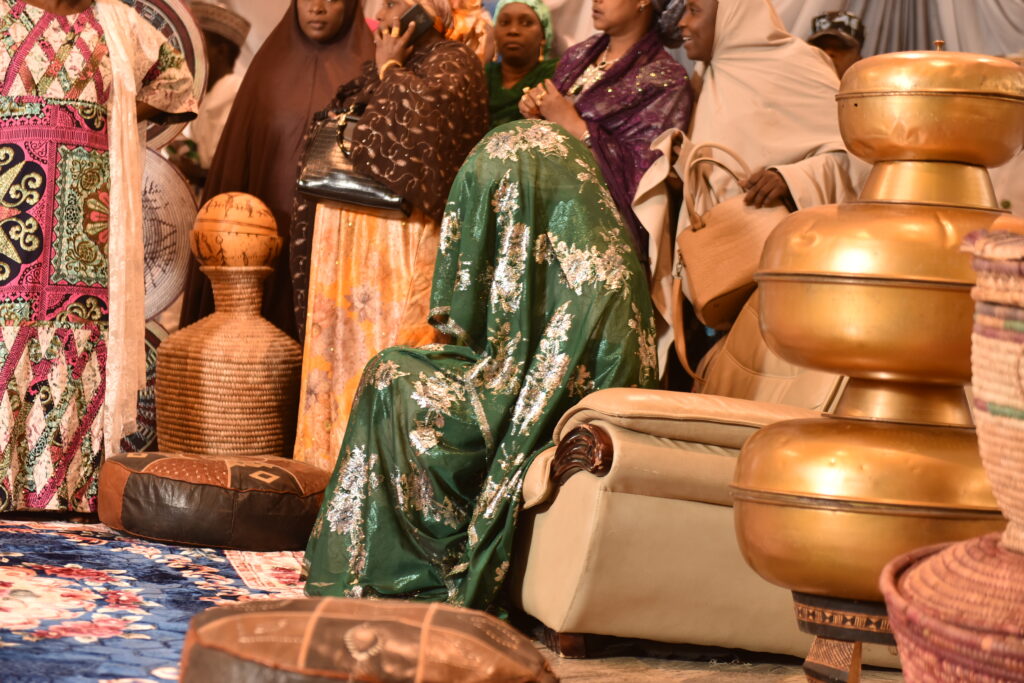 The Budan Kai Amarya that was negotiated in a big way by Her Excellency Dr. Amina Inuwa Yahaya and the bridesmaids, was absolute. Did I mention there was groom's party? Yes – the groom's men were not left out; the Dinner was one of it's kind, the lovely dress of the bride took everyone's breathe away – the colour, style, shoe and bag to match, up to the headgear – absolutely beautiful. It was a show of love for the groom and bride and we pray they live happily ever!
Safrat Gani