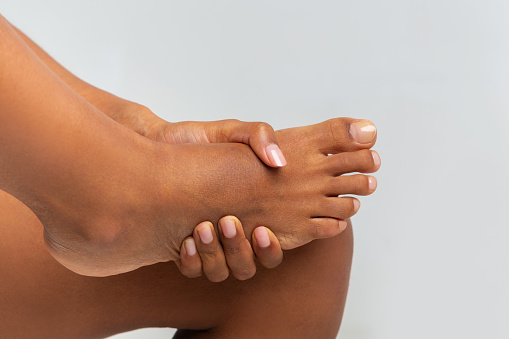 A pedicure is a beauty treatment for the feet and toenails. It requires one to soak, remove calluses, file the nail or cut them to a desired length.
Getting pedicure regularly keeps the feet clean and healthy. It is best done in a clean environment. Pedicure can be done for therapeutic and cosmetic reasons in order to keep the feet clean and healthy.
All ages and genders can practice pedicure which may not necessary be done at saloon, but can be done at home with the right tools.
All that is required is, foot stone, cuticle remover or oil, feet smoother, bath gel, scrub, moisturizer, footbaths, antiseptic and foot brush.
How to clean your feet at home
1. Get your footbaths
2. Add warm water with few drops of antiseptic
3. 1 cap of bath gel
4. Soak your feet for 30 to 40 minutes
5. Use a foot stone to scrub out dead skin
6. Use the foot brush to wash out dirt'
7. Apply cuticle remover or oil
8. Apply scrub and massage it on the feet.
9. Wash it off and use clean warm water to rinse
10. Apply moisturizer and massage very well
This can be done monthly or as often as the feet requires.
By Safrat Gani