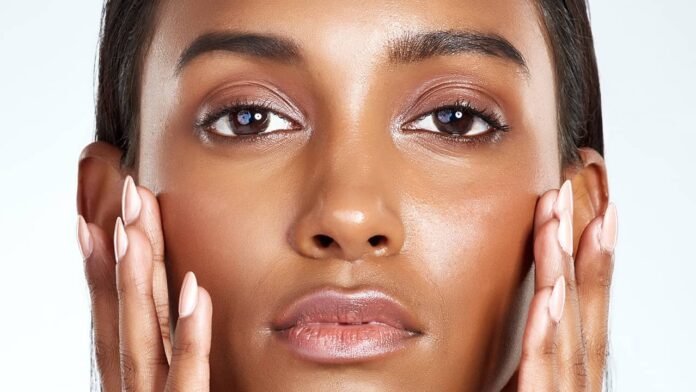 They're oils that make the skin glow if used them the right way, before you use these oils ensure you dilute them because when used at their full strength, they can possibly cause burns, scarring, or irritation. At the same time, too much of these good oils can affect the skin.
Here are four oils that make the skin to glow:
• Tea tree oil is great for oily and sensitive skin. If you suffer from Acne, this oil is perfect for you as it is known to be as effective as benzoyl peroxide but without the harsh side effects. Also, it has anti-fungal and antibacterial qualities. Use this oil to help repair your skin naturally, it gently sooth and cleanse the skin.
• Lavender Oil is for both dry and aging skin, oily and sensitive skin. Lavender oil has anti-fungal, anti-inflammatory, and antibacterial qualities. It is one of the most beneficial oils to treat acne, since the oil stops bacteria that causes the infection as well great for all skin types, it's also great to mix with almost any other essential oil.
• Coconut Oil can be used on the entire body and not on face, because it can cause breakouts for those with sensitive skin. Before you use coconut oil on your face, have a patch test first. The oil is easily absorbed into the skin and has many health benefits, including those from vitamins E and K, as well as its antifungal and antibacterial properties.
• Rose Seeds Oil are extracted from the seeds of wild rose, this oil is known for its effect on mostly facial skincare products. It has essential fatty acids and antioxidants, including provitamin A, which protect the skin against inflammation and oxidative skin damage. Rose seed oil is effective on skin.
Try these oils and glow.
By Safrat Gani