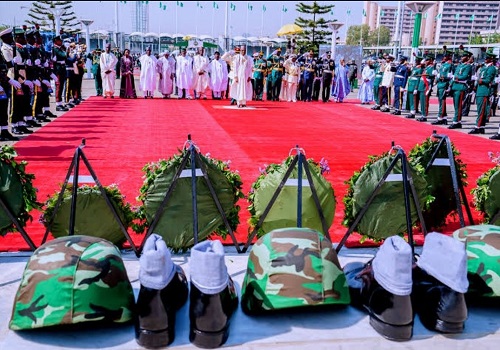 In the history of the Nigerian Army, the 15th of January of every year is set aside to commemorate the achievements of the service men of the  Armed Forces. It also honors the veterans of the world war I and II, as well as the Nigerians civil war.
This day marks climax of almost two months of activity which always start with the launch of the Arms forces remembrance day emblem and appeal fund in the preceding November, by the president commander in-chief of the armed forces of the federal republic of Nigeria.
The remembrance emblem which was like the remembrance day poppy won in other countries such as the United Kingdom.
the activities are replicated in all the 36 states as federal capital territory and are conducted in conjunction with the ministry of defense, the defense headquarters, services and Nigerian legion.
President Muhammad Buhari on Saturday the 15-01-2022 attended this years remembrance day in Abuja.
Other dignitaries at  the event includes Vice President Yemi Osinbajo, Senate President Ahmad Lawan, Speaker House of representatives Femi Gbajabiamila, Chief Justice of Nigeria Justice Ibrahim Tanko,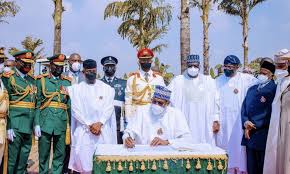 Minister of the Federal Capital Mal. Muhammad Bello, represented by Minister of state FCT Dr. Rahamatu Tijjani Aliyu and the Minister of defense Maj. Gen. Bashir Magashi amongst others.