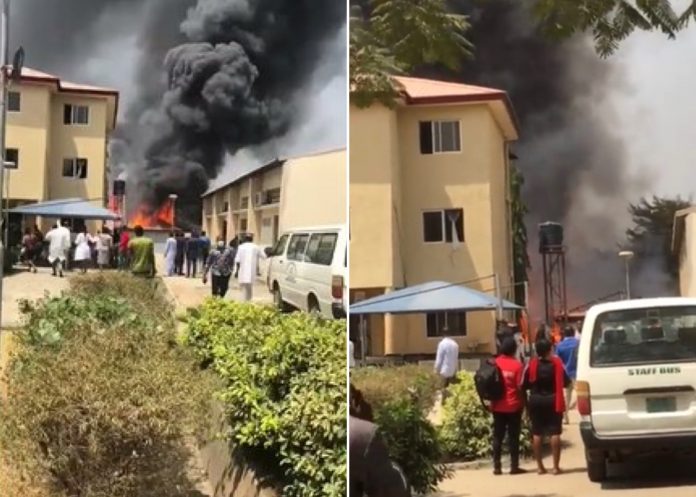 The Nigerian Federal Capital Territory administration, FCTA, has made a clarification that the main building and other important structures of the Asokoro District Hospital were not affected by the fire incident which occurred on Thursday.
The Director-General of the Federal Capital Hospital Services Management Board, Dr. Mohammed Kawu said the clarification became necessary against the backdrop of reports in some sections of the media that the entire building structures at the Asokoro District Hospital have been razed by fire.
According to him: "Fire was noticed at about 12 noon at the IHVN and Tuberculosis porta cabin that is located at the back of the hospital main building. These porta cabins are isolated from the main building and so the fire did not pose any threat to the structures which house the patients.
He explained that the FCT fire service was called in and they responded promptly and were able to contain the fire.
The DG said in order to ensure the safety of patients, the Male Out Patient Department was evacuated and all the cylinders removed from the oxygen
He added that following the precautionary measures taken, no member of staff or patients sustained any injury, pointing out that normal hospital services have since resumed at the hospital.
By Fatima Abubakar.