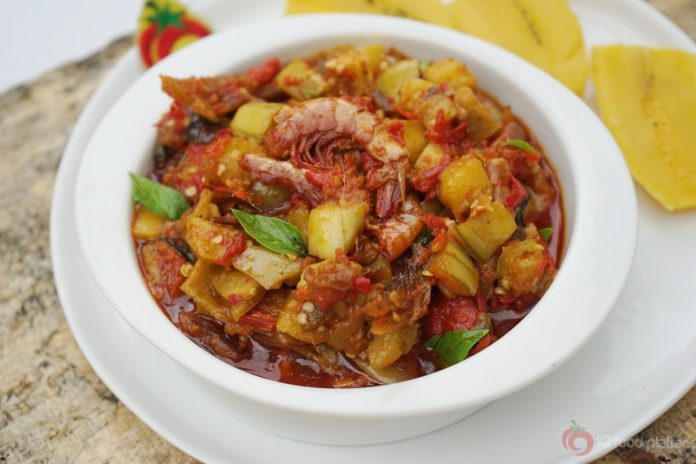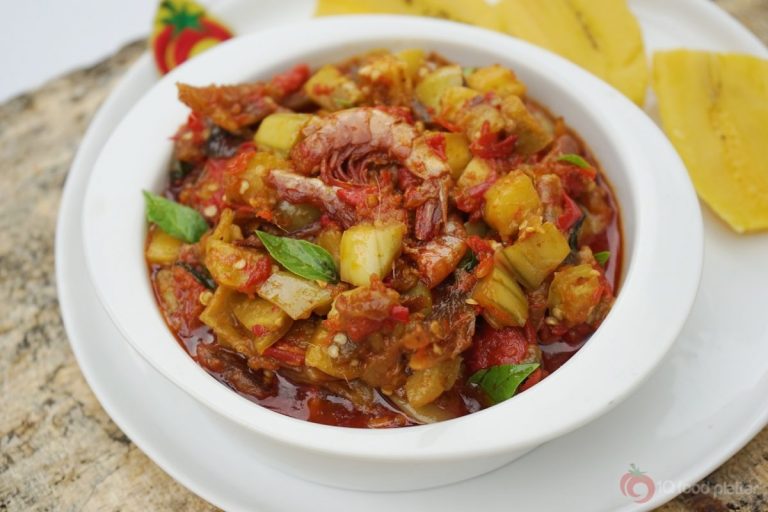 Although garden egg source is not a so common food but it's easy to make and very healthy because of it high vegetables content . That's why we picked for this week Tozali food. Garden egg sauce is simple to make and delicious food . Garden egg has a lot of nutritional value.
Not everybody knows how healthy eating garden egg is, the fiber, potassium, vitamin c, vitamin B-6 and antioxidants in it, support heart health.
Garden egg has a lot of magic and it taste delicious. It can be eaten like that or use to make sauce.
Below is how to make a perfect garden egg sauce.
STEPS ON HOW TO MAKE GARDEN EGG SAUCE
1. Wash and cut your garden egg into smaller pieces then blend.
2. Wash your pepper, onion, garlic; tomatoes and then roughly blend it.
4. Start by adding palm oil in a pot to heat up.
5. Once the oil is hot, add your roughly blended pepper mix which is your tomatoes and pepper then stir fry for 5min.
6. Add your seasoning cubes stir then cover and allow it to cook for another 5 min.
7. After 5min stir then add your grounded Cray fish and some salt.
8. Add your blended garden egg,  stir then add your meat stock water, dry fish, smoked fish and cooked meat stir and cover to cook for 10 min.
9. After 10min your garden egg sauce is ready.
10. Serve with semovita,  tuwon shikafa, boiled yam, boiled plantain or white rice enjoy.
By: Firdausi Musa Dantsoho