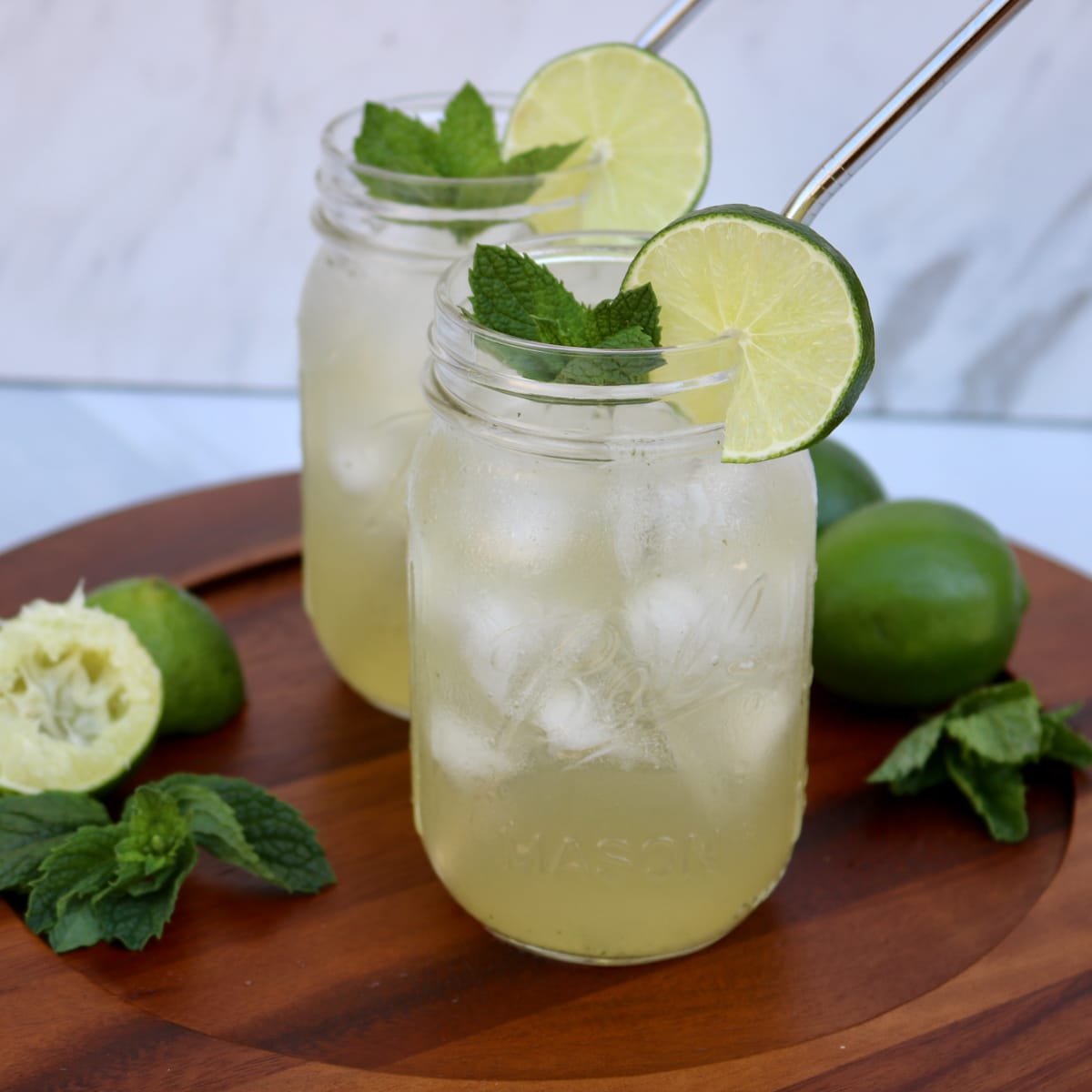 Virgin mojito is a refreshing drink made from mint leaves, lime juice, sugar syrup, soda or sparkling water and lots of ice.
Virgin mojito is one of the most popular non- alcoholic drinks that has a refreshing flavour and taste.
This drink is so easy to make, and can be made within 5minute or less.   
INGREDIENT FOR MAKING VIRGIN MOJITO
*fresh mint leaves
*sugar syrup
*lime juice
*soda or sparkling water
*ice
*lemon wedges for decoration
STEPS ON HOW TO MAKE VIRGIN MOJITO YOU HAVE TO FOLLOW THE FOLLOWING STEPS
Pour your sugar and water in a pot and cook until the sugar is dissolved and bubbles are form.
 Put your mint leaves and sugar in a bowl and crush them together to extract  the mint flavours.
Add in lime juice, sugar syrup, soda, water to the crushed mint leave and mix them all together.
Put in a lot of ice in a cup and add in your virgin mojito then decorate it with your lemon wedges.  Your virgin mojito is ready. Enjoy.
BY: FIRDAUSI MUSA DANTSOHO