Mom Jeans is a comfortable casual with wide legs (not falred), baggy or close to the body, high-waisted jeans. It is best worn loosely – fits almost all the body shapes.
Mom Jeans is an infomal wear, more of the 80's and early 90's vibes that was mainly worn by older women known as "old school " but back now and trendy as "New school " ever since it came back in vogue.
Mom Jeans is not the regular or normal jeans ladies wear, its quiet different and its style is versatile. It's also called high-waisted pants mainly for women.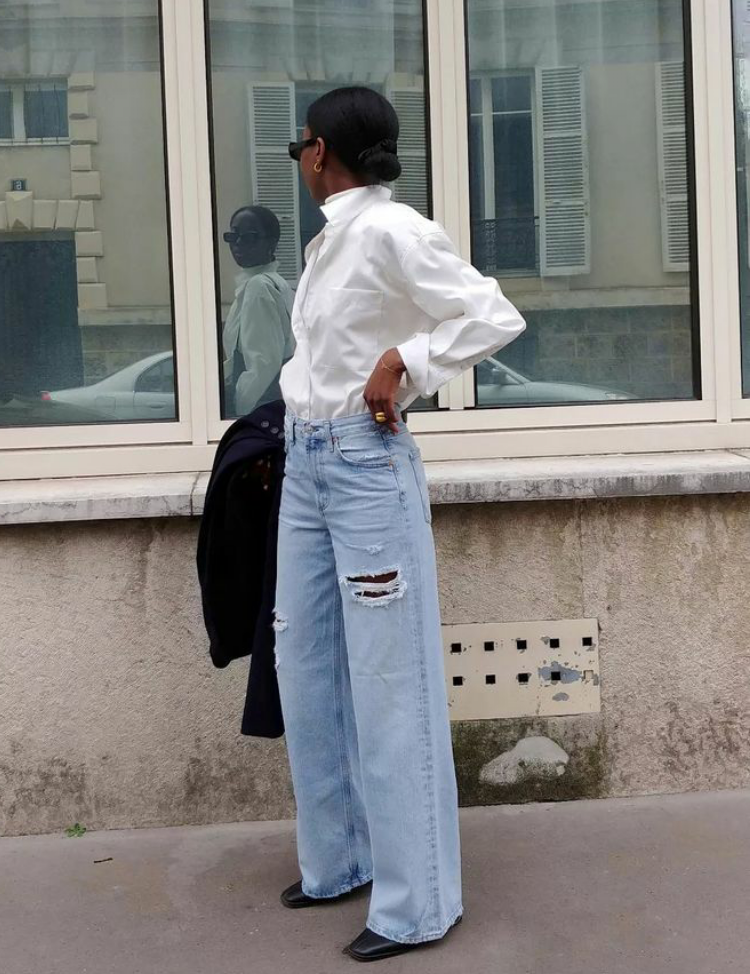 Mom Jeans can be worn to different places of choice and its also a decent wear that any woman or lady can style herself with.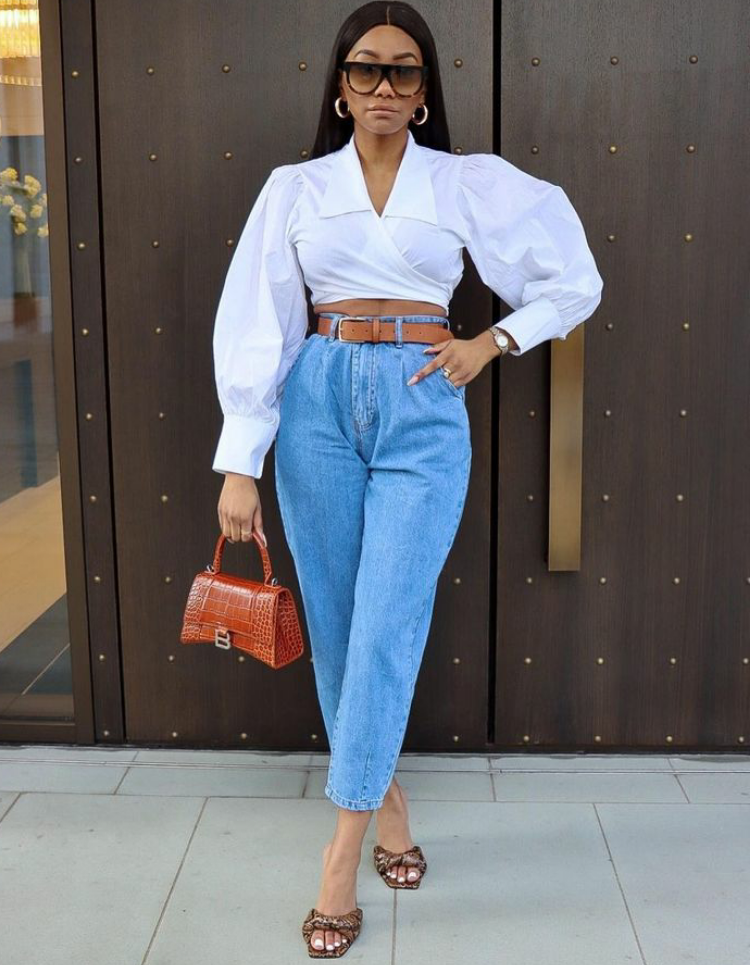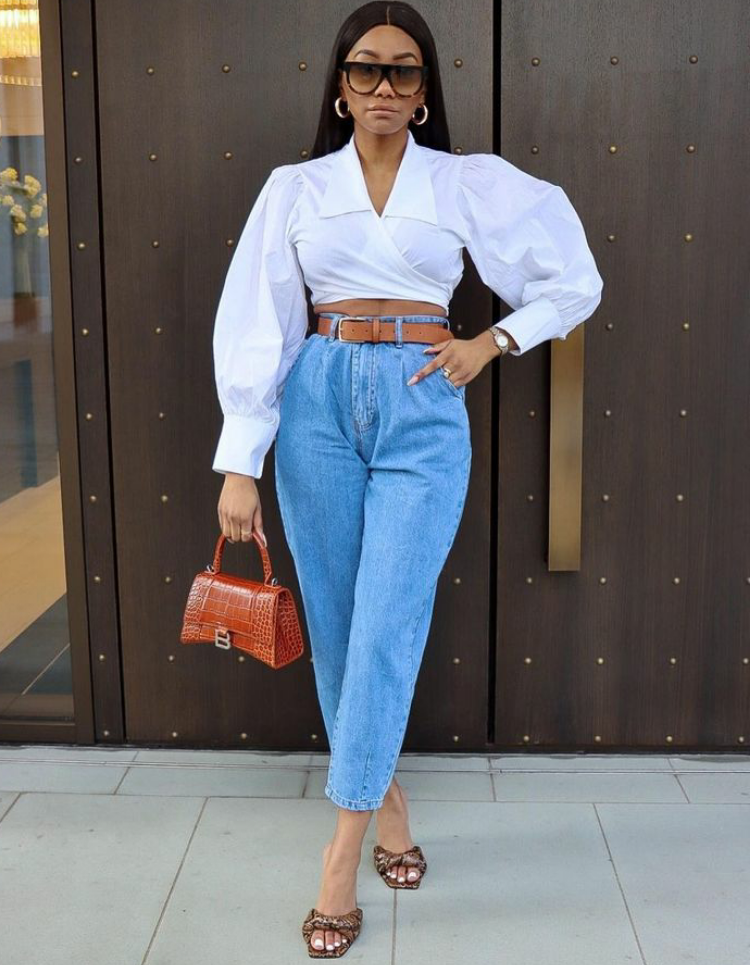 Mom Jeans can be worn with T-shirt, sweater and other tops to either tuck it into the jeans with a beautiful belt or fly the top to have a classy look.
Safrat Gani