Fashion is a prevailing style in clothing, accessories, and even furniture. Fashion is a source of looking gorgeous and attractive. Nigeria is known as a fashion powerhouse not only on the African continent, but globally. Many  Nigerian fashion designers have won accolades for their outstanding works and roles in showcasing the Nigerian culture in the world fashion Industry. Hence we are going to talk about our fashion icon of the week in person of Rukkayah who is also known as Rukkayahsdiary or Reedas.
Rukkayah Mohammed Sulaiman is a woman in her early 40s and she is  a mother 3 children. She is one of the Nigerian's top fashion designer and a trendsetter, putting Nigeria and Africa at large on International fashion Map. She is a recipient of African leading women for creative fashion visionary award .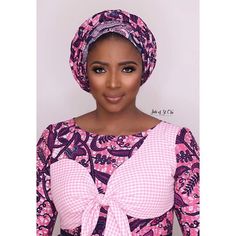 Rukkayah Mohammed is the creative director at Reedas, a fashion House located at the very heart of Abuja. Reedas booming fashion brand established 12years ago. The brand specializes in bespoke, ready to wear and bridal as well as fashion consultancy. Before venturing into the fashion industry, Rukaiya made sure she gained 8years working experience in the banking industry where she gained knowledge of finance and corporate management. She  has participated in several fashion shows and exhibitions on different part of the world- couture fashion week New York , Dubai  fashion fiesta, Nigerian fashion week and Lifestyle sales events to name a few. To further develop her knowledge in fashion, she acquired certifications from prestigious institutions such as London College of Fashion, Fashion and Design Summer School in Central Saint Martins London and Fashion Academy Abuja.
She holds an MBA from Ahmadu Bello University, Zaria and a first degree in Business Administration from the University of Abuja. She is a scholar of the Women X Business Course of the Entrepreneurship Development Centre of the Lagos Business School, an award sponsored by the World Bank.
Rukkayah continues to expand her business into diverse markets such as tea service, home and lifestyle items, which are geared towards emerging as a global brand with multiple extensions. Her focus on product quality and service excellence is a driving force upon which the extensions are formed.
Rukkayah  Mohammed is a woman with many layers and this is reflected in her multilayered designs. Her signature designs, Attitude and Elegance draw their inspiration from fabrics with Nigerian touch and western aesthetics.
By Hindatu Abdullahi