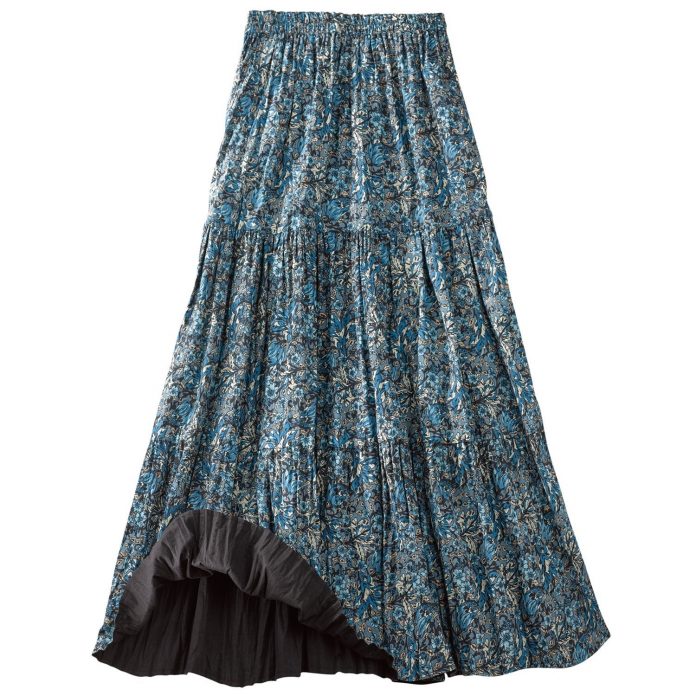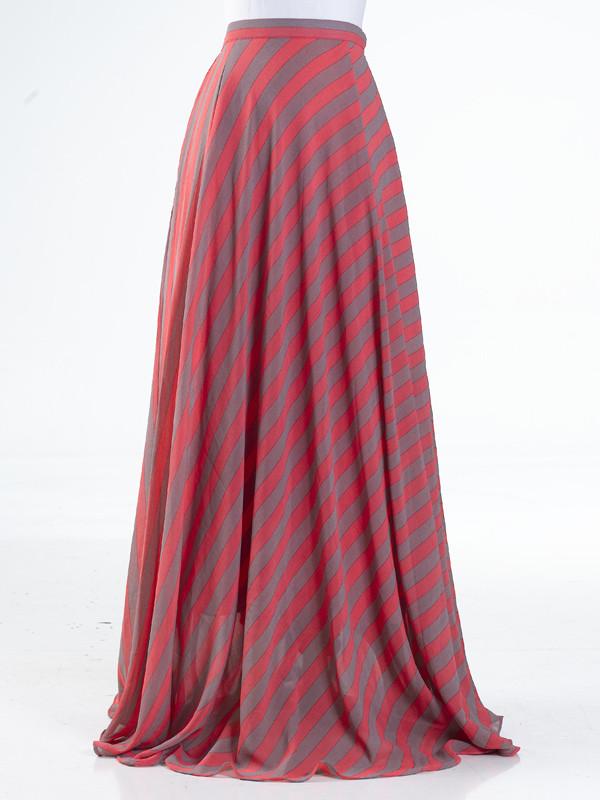 Fashion is mute until you give it a voice. How you dress and accessorize it. When,  how and where you wear a particular outfit matters. The flared skirt has been trending for a while now and it doesn't seem to be going away anytime soon . If you are yet to inculcate it into your fashion line , I think it's time . It is versatile, trendy  and gorgeous . Fitted at the waist and flared out into an A-line style, this classic staple comes in an endless array of fabrics, colours, and patterns. This mean ,  there are different version out there to suit every personality and solve any wardrobe dispute . The flare skirt can be rocked in various ways, whether you want to go for the sportier look or you prefer a more lady like appearance. Looking good in a flared skirt is all about choosing the right fit and flare for your body type. Make sure the fitted side of your skirt is not too tight (this is usual in  almost the band).
So, in case you're wondering how you can wear these flared skirts and look super gorgeous in them, here are some tips  and some pictures to inspire you your selection:
Wear with a belt – flared skirts tend to give the illusion that the wearer has a tinier waist because of the way it flares outwards and away from the body. If you want to maximize the effect of this illusion, you can wear your fitted top tucked in and then put a belt on around the waist. If you are curvy and want to conceal it, you can wear a slightly longer top and keep it untucked then put the belt on your shirt, around the waist.
Business casual – if you want something that's casual but polished and sleek, wearing your flared skirt with a button down shirt and a pair of nice heels, will give you a business casual look .  You can wear this look to work or to a lunch meeting. The basic flare skirt is a nice choice for the said combination , but if you want something dressier and more feminine, you can go for a full flare skirt.
For heels go for pointy heels, they fit perfectly. It requires heels to give a more elongated and chic look, so always pair with fabulous heels to give the perfect effect.
Also pairing a turtle neck and Crop tops with a veil, vintage scarf or a turban to match with are absolutely fabulous. They can also be paired with any other tops, from shirt, to fitted tank top or even fitted t-shirt. You can never go wrong with these tops over a flared skirt.
Wear bright colours  of top with darker shade of skirts to stand out from the crowd .
Wish you luck.
BY MAIMUNA BAGUDU