Silk or vintage scarf is versatile and comfy for ladies of style, class and fashion. It adds colour to any kind of dressing ranging from a pair of trousers with a shirt or blouse, skirt and blouse and a beautiful gown will never go wrong with a matched silk scarf.
Silk scarf comes in various colours, designs and some comes with the brand name on them. It also comes in different sizes and shapes, long, rectangle and square shape.
Silk scarf can be tied on a flying hair, tied while covering the whole hair, hanged on the neck, it can also be tied round the body like a small sleeveless jacket.
Silk scarf can be tied on a hand bag' handle to create another style or make it fashionable; yes it can be used as desired to create one's own kind of style and at the end of the day it becomes trendy…
Silk scarf adds beauty to today's fashion when pared with liked colours so as to match what one is wearing. Add a silk scarf to your wardrobe today! You know why? Because they're accessories that can add a touch of elegance to a woman's dressing.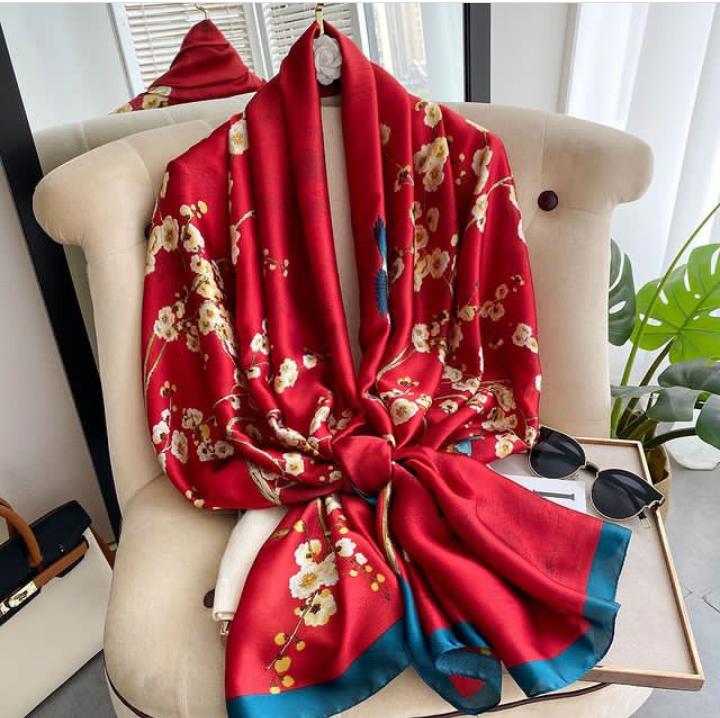 Safrat Gani