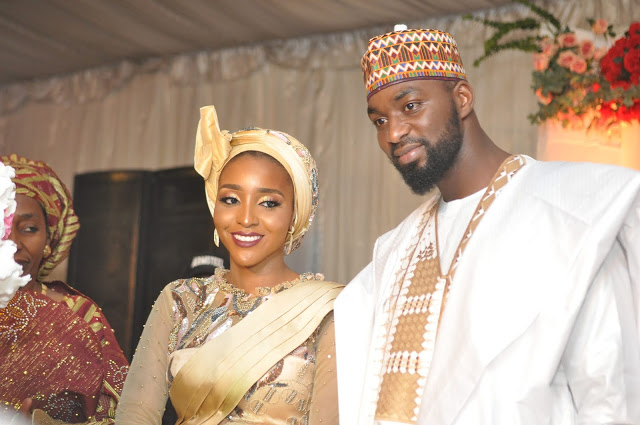 It was a day filled with joy, laughter and celebration of love, as Alh. Bashir Yuguda former Minister and presidential aspirant in the last elections gave out his beautiful daughter Munira Bashir Yuguda to the love of her life Yusuf Ayuba Musa; to love and to hold for eternity. Yusuf who is a grandson to late Nigerian Ambassador to the United Nations, and Danmasanin Kano, Alh. Yusuf Maitama Sule, was one wedding that rocked and took Abuja City by storm. 

The wedding kick started with a classy and well organized Kamu which was held at A Klass Garden in Wuse II. The event had in attendance, dignitaries from far and wide, including former first ladies, and other classy society women from the northern part of the country Nigeria. 
The wedding Fatiha also known as Daurin Aure, which is the most significant event of the entire wedding ceremony, took place at the popular An-nur Mosque In Wuse II, while a grand reception was held at BMO Arena, at the River Plate Park. Northern celebrities from all walks of life turned out for the event, which was indeed a gracious celebration for both the families of the bride and groom. As Usual Tozali Magazine/TV was there to capture the never seen before moments of the event. Enjoy the beautiful wedding pictures of Munira and Yusuf. 
DINNER
BY MAIMUNA BAGUDU