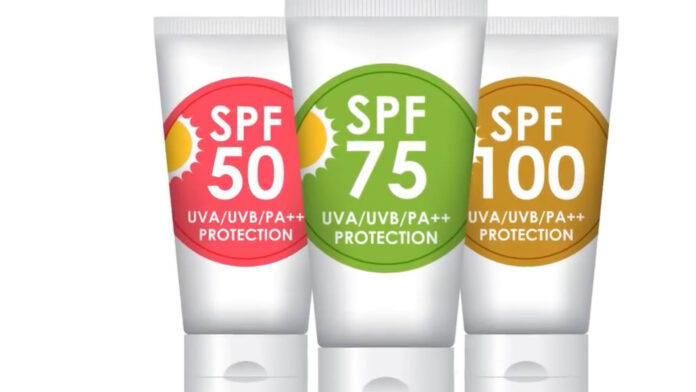 SPF as it is called means Sun Protection Factor. It protects the skin against sunburn, it is a particular amount of measurement of time the sunscreen will protect the skin from ultraviolet which is abbreviated as the UV rays.
UV rays usually affects the outer layer of the human skin, the epidermis in other words this is responsible for some skin cancers and sunburn. This affects the skin by giving it darker colour on some parts of the skin as sign of damage to cells in the dermis.
SPF numbers refer only to UV rays, which some of the sunscreens can protect against UVA (Ultraviolet A). SPF should be used to protect the skin against the UVB (Ultraviolet B)rays; you typically burn once you're outside for 30 minutes and have an SPF 15 sunscreen you plan to use.
SPF 15 blocks 93% of UV rays, SPF 30 blocks 97% and SPF 100 blocks 99% or rather stops the UVB rays from reaching your skin. By using any SPF your skin gets protected for number of hours that you'll be out.
Use a sunscreen product ranging from cleanser to creams that can protect your skin from the UV rays damage. Any product with  higher SPF percentage offer greater protection to the skin. Add more SPF to your skin-care routine; wear sunscreen! Protect your skin with SPF that suits your weather not only prevent sunscreen, it prevents wrinkles and more serious side effects from sun damage. It's IMPORTANT to wear sunscreen everyday!
Safrat Gani