Good morning madam. Can we meet you please?
Morning. My name is Aminatu Dahiru Chiroma, the Group Managing Director of Binani Group of companies. I am Fulani by tribe and hail from Adamawa State. I am a certified Internet Web Professional with M.Sc in Computing and Information Systems from Greenwich University, London, a B.Sc in Information Technology with Business Studies from University of East London, and other professional education stints at Chartered Management Institution London, and Redwood Institution South London.
Wow. That's a rich CV we must confess. Ma, your printing outfit has again been recently awarded as West Africa's best printing press for the third year consecutively, what would you say is/are the reason(s) behind these successes recorded by the company?
Well, with all sense of humility, I believe the awards are timely reflection of the hard work deployed by the company over the years across all departments. Our rise to the zenith in the printing industry is quite remarkable considering the fact that Binani Printing Press is the youngest of the Binani Group of Companies. It began operation in 2014 and since its debut; it has consistently topped the charts.
You see, we have made it a priority to be the alpha with regards to quality prints. By establishing and nurturing the culture of zero tolerance for below par production, I believe our emblem of quality is a key factor behind our success as a corporate entity. We place massive significance on the satisfaction of our clients by ensuring they reap value for every kobo spent.
Also, we have ensured, through our resourceful human resource department, that the best hands are recruited. Veterans with top-notch experience and technical expertise are engaged. We religiously keep tabs on current trends on digital printing around the world to equip us with panaceas for addressing dynamic printing needs of clients. I would say that all these combine to earn the niche we have carved for ourselves as West Africa's best. The awards therefore, serve as proper recognition of the combined efforts of all stakeholders within and outside the organization.
You mentioned that Binani Printing Press is the youngest in the group. Considering your existing responsibility as the GMD having to simultaneously manage Binani Construction, Oil & Gas, Property, Publishing e.t.c, how do you manage to nurture the printing outfit to this success rate within a short span of time?
Yes, I agree it is quite a huge task nurturing the company to its present level as West Africa's best, while managing the affairs of the affiliate companies. You know how it is with startups; many have folded while others continue to struggle to claim a share in the market. If I tell you it is down to fluke, I'm certainly being economical with the truth. Building a giant enterprise as this within a short period is a product of hard work, commitment, focus, crude tenacity and an unclouded vision to become a force in the printing industry. A lot of time, energy, intellectual and material resources were put together to ensure Binani Printing Press is excelling like other companies within the group.
Managing a group is not easy, believe me. We are talking about managing big companies in various facets of the economy such as natural resources, construction, fabrics e.t.c. However, on a personal note, and with all sense of humility, I am the type that thrives on additional responsibilities.
For an outfit of our size, management of resources requires strategic planning and coordination which are sacrosanct for achieving set objectives and goals. We understand the imperativeness of having a sound system that keeps all units functioning at the optimum. The system is replicated across the group.
First, we ensure that sophisticated equipment and material resources required by all departments are availed. We also put in place seamless line of communication within and across departments.
As earlier hinted, we take our recruitment serious to enable us get the best hands for the tasks required to achieve corporate goals. Employees are carefully scrutinized before being engaged. You see, resources don't manage themselves. It is not magic or rocket science! You require the best of hands to make management of resources easy and exciting.
Despite having resourceful and highly skilled technical staff, we make sure constant training and retraining are organized to enhance efficiency because we don't want our staff to be complacent such that there is a drop in the quality of our output. I believe our installment of a sound working system has kept all units and departments on their toes in line with our corporate mandate. A good system guarantees effective management of resources.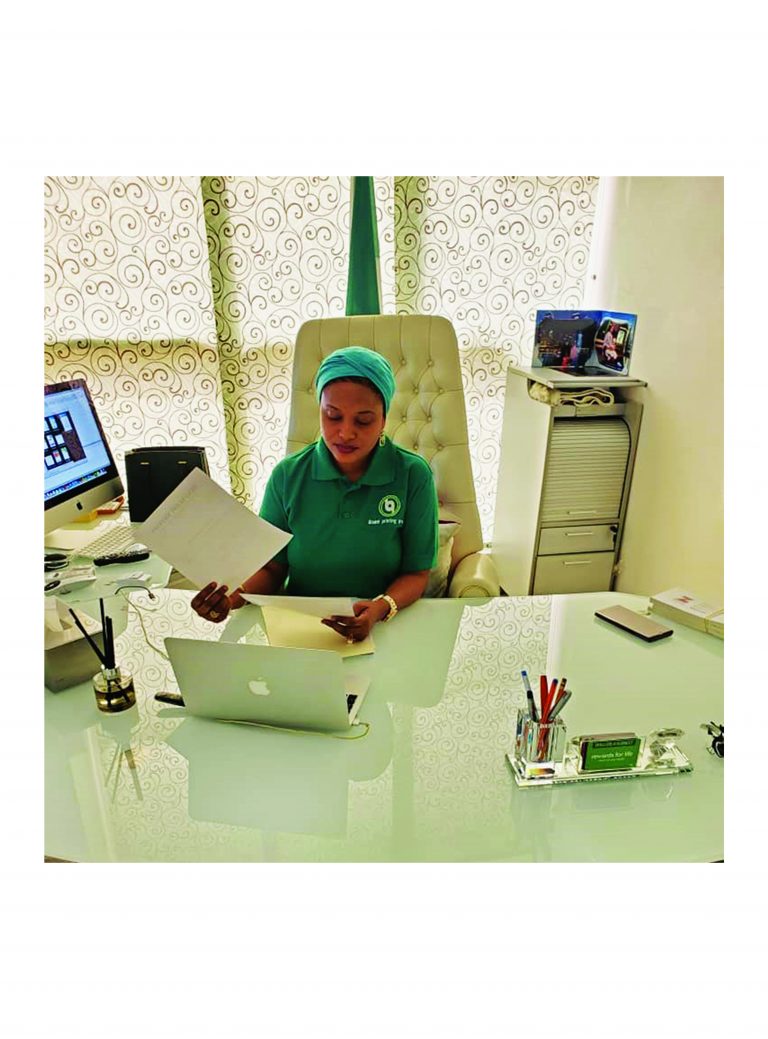 Do the other affiliate companies have same success story as the printing press?
On sharing same success story, it is fair to say that Binani Printing Press has the larger share as it is the shining light of the group. The likes of Binani Construction, Oil & Gas, Properties and Binani Publishing are doing great as well.
What would you say is the edge your company has over other competing brands in the country, and by extension West Africa?
In the competitive market, one has to be smart otherwise you would be pushed to the stage of extinction. This has been the case with many businesses that have nosedived from the business arena. I would say the edge Binani has over competing brands are down to three major reasons. First is our deployment of cutting edge technologies designated for digital printing. We are highly innovative and use sophisticated state of the art printing machines assembled from different parts of the world. We bring in machines from Germany, USA, UK e.t.c that enhances our output. This means that most competing brands are unable to match the quality of our products.
Secondly, we engage in serious customer survey to enable us have primary data on clients' perception of our products and services. You know audience research is vital. As such, we make sure we analyse feedbacks from derived data to meet audience needs.
Thirdly, our products and services are cost-effective at competitive market prices. You see, it is one thing to provide quality products, and another entirely to be affordable. Agreed, you boast of high quality, but are they affordable? I mean, it would amount to nothing if your products are unaffordable by your clients. So, we make sure our products have fairly reasonable prices, and this has enable us enjoy continuous patronage.
You are a certified internet web professional and well-grounded in computing and information system, how have you been able to inject that expertise to the operational framework of the company?
As a web professional, I make sure the appropriate and highly effective software for digital printing are identified, procured and deployed in the production unit. I also ensure skilled IT veterans are engaged for designing and implementing the organization's electronic printing (e-press).
What challenges do you encounter in the course of doing business? 
Well, it is public knowledge that challenges are part and parcel of life, and same applies to corporate bodies. Some of the challenges are; multiple taxation, unavailability of some materials in the local market, lack of stable power and transportation issues.
In some cases, we have to ship materials from outside countries as they are not readily available here. As a result, we encounter some challenges and delay with clearing at the ports and all that. Unfortunately, this had led to few cases where we went beyond the circle time and unable to meet up with schedules. The issue of power supply is a huge challenge as it incurs additional costs for the organization. You will have to fuel the generators and service them occasionally to avoid breakdown in the heat of operation. In the area of local transportation, our articulated vehicles undergo series of servicing and repairs due to wear and tear. Sometimes we have to engage the services of freelance trucks to convey our goods, which also incur additional cost.
I would also say that we have the challenge of internal drive. We are constantly exploring strategies to outrun competitors, to set a pace they will find difficult to bridge. However, it is a positive challenge to us because our competitors keep us on our toes. This has helped ensure we don't rest on our laurels, not even for a second. They (competitors) serve as motivation for us to go the extra mile.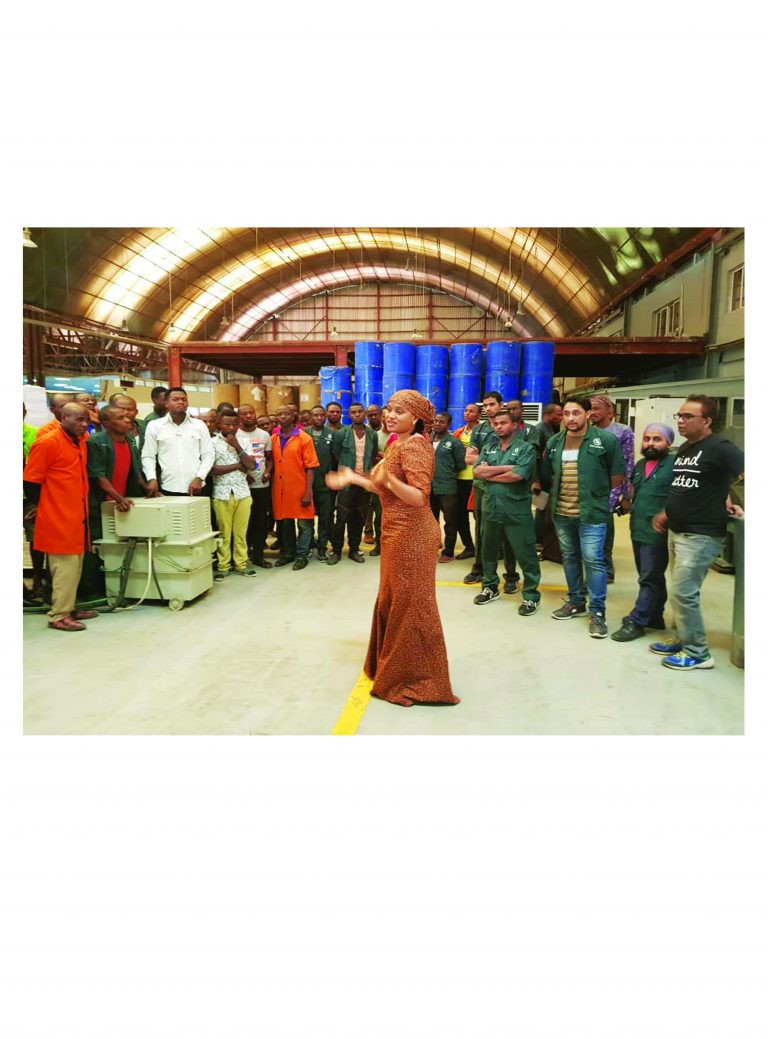 And how have you been able to handle the challenges?
Basically, these challenges constitute our external environment and we don't have direct control over them. But as a business entity, we have successfully developed organizational ambidexterity that allows us to explore and exploit our environment in our favour. We effectively devise ways of managing our limited resources around it to stay afloat. This perhaps, you can say, is one of our greatest strength.
Following the imposition of lockdown in Nigeria due to Covid-19 pandemic, government, corporate bodies and individuals, made varying kinds of donation/contribution to fight off the virus. What sort of support did Binani Group of Companies availed in the fight against the deadly virus? 
First I must confess the fact that Coronavirus disrupted economic activities beyond imagination. The virus caught humanity unawares and declared siege against the human race. As a responsible corporate entity that we are, we felt there was need for us to assist relevant authorities at the forefront of the fight. Consequently, and on account of rising cases especially within the FCT, we carried out sensitization campaigns on our social media platforms, and donated 100 hospital beds and 100 mattresses to various isolation centers within FCT. It was simply our way of saying 'thank you' to the FCT Administration, Nigeria Center for Disease Control (NCDC), the Presidential Task Force on Covid-19, and our courageous and competent health officials at all levels for the good job being carried out in the fight against the virus.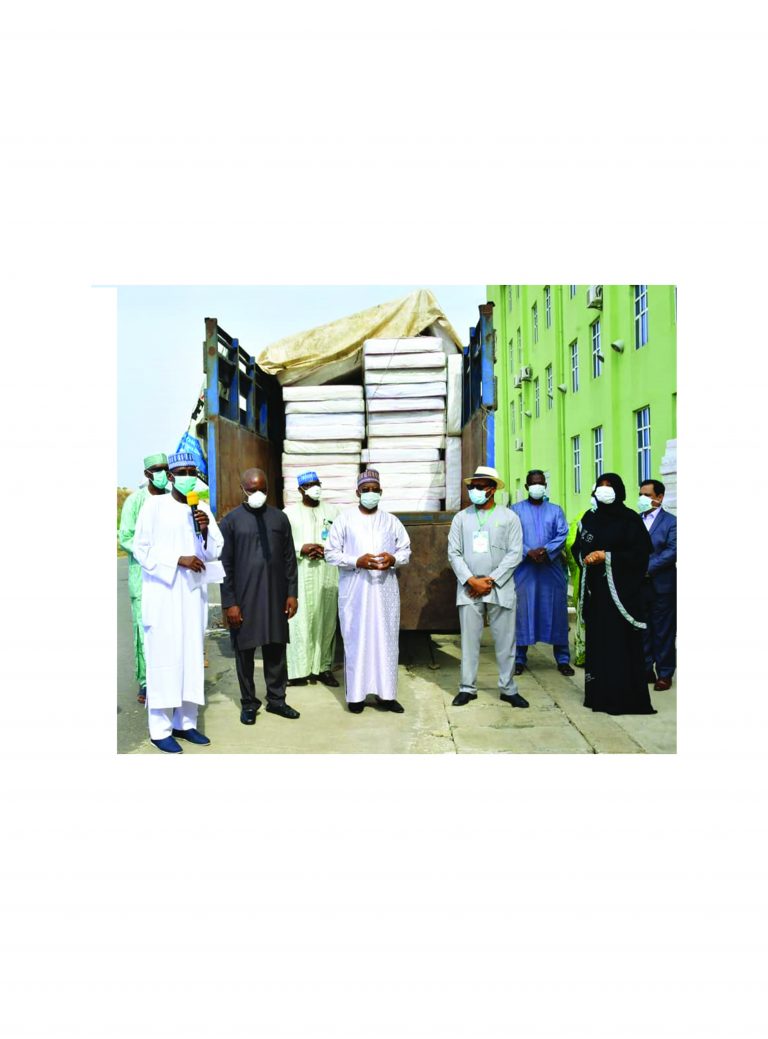 The ravaging Coronavirus pandemic inflicted severe blows to economic activities world over, with the resulting effects still being felt by both government and many entrepreneurs. Interestingly, your new company under the group, which is; Binani Air, is set to take-off. Why would you choose to venture into airline business now that many countries including Nigeria have shut their airports and airline companies yet to recover from huge economic losses?
(Smiles) Well, an entrepreneur is basically a risk taker. But of course it is important to know when and how to take such risks. Timing is essential, as much as the identification of investment opportunities. Therefore, as a proactive and strategic group, we did our homework, and our plan to invest in the airline market wasn't put off by the pandemic because we realize it (Covid-19) is temporary. We have to embrace the fact that we must learn to live with the virus in the interim until it is finally annihilated. Perhaps, this window also affords us the perfect time to wrap up the paper works and other arrangements for take-off of the business once the ban on flight is lifted.
BY MAIMUNA BAGUDU